Protect Your Health During This Flu Season
Influenza, or the flu, is an infection of the nose, throat and lungs that is caused by the influenza virus. Most cases occur in the Canadian winter months, generally from November until March. The flu is spread through the air when a person talks, coughs or sneezes. When another person breathes this air, they become susceptible to the virus and can become sick. It can also be spread by handling objects or touching surfaces that have been coughed or sneezed on, then touching your face or other objects before washing or disinfecting your hands. The good news is the influenza can be prevented with a few simple lifestyle changes and precautions.
How Can I Reduce My Risk of Getting the Flu?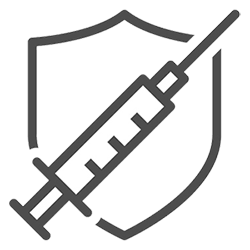 Flu Shot
Getting the annual influenza vaccine can help to reduce your risk of getting the flu if exposed to the virus. Speak with your pharmacist for more information and to make an appointment for a flu shot.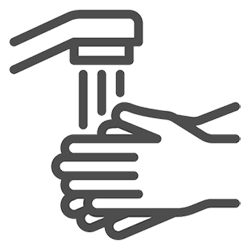 Hand Hygiene
Wash your hands often, for at least 20 seconds each time and with warm water and soap. An alcohol-based hand sanitizer can provide an adequate substitute.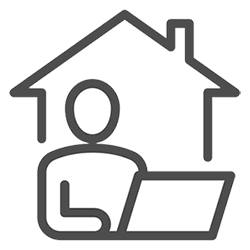 Stay Home
When you stay home, you can reduce your risk of exposure to the influenza virus. If you do become sick, stay home, rest and speak with your doctor.
What Are Symptoms of the Flu?
Common symptoms of the seasonal flu include but are not limited to:
Fever of 38°C or higher
Cough
Fatigue
Headache and muscle aches
Loss of appetite
Most feel better within a week, however, some may develop more serious complications such as pneumonia, which requires hospitalization. Persons with chronic illnesses, children under the age of two, pregnant women, and adults over age 65 are more at risk of developing complications.
The flu shot is safe. In Canada, vaccines undergo rigorous testing and must pass a licensing procedure before they can be used. While it is recommended that all Albertans aged six months and older should get the flu vaccine each year, there are a select few who should not. This includes those with serious allergies to eggs or chicken, those who have had a serious reaction to the flu vaccine in the past, and children younger than six months of age.
The most common side effects of the flu shot include:
Mild pain/redness around the injection site
Tiredness and irritability
Mild fever, muscle aches and pains
These side effects are typically mild and usually disappear within 24-48 hours of receiving the vaccine.
Where Can I Get the Flu Shot?
The team of pharmacists at Stafford Pharmacy can administer flu vaccines from the beginning of October each year. There is no charge for the flu vaccine for Alberta residents, as it is funded by Alberta Health. You can find more information about the seasonal flu vaccination program posted on our website each year.
Annually, the flu vaccination program runs from early October through March of the following year, coinciding with the usual flu season. This flu season, we require that you book an appointment for your flu shot. If you experience any symptoms of COVID-19, please give our pharmacy a call to cancel or reschedule your appointment and follow all COVID-19 guidelines established by the municipal, provincial and federal governments.
The 2021-2022 Influenza Vaccination Program
The 2021-2022 Influenza Vaccination Program begins October 18, 2022 and is available at Stafford Pharmacy by appointment only.
The program details are as follows:
The program runs Monday through Friday
Our pharmacists can administer the flu vaccine to children (5 years and older) and adults
You can schedule an appointment using the Alberta Health portal but going to: https://www.bookmyshot.com/4033206500
You can also call (403) 320-6500, select menu option 1, to schedule an appointment
Please bring and present a valid Alberta Health Care Card
Please allow 15 to 30 minutes for the visit, as we are observing additional COVID-19 precautions. You will be asked to wear a mask over your nose and mouth, and to complete a consent form, which does include a few COVID-19 screening questions. You will be asked to remain in the pharmacy for 15 minutes after your vaccination as an additional precaution.
Please note, this vaccination program is sponsored by Alberta Health, therefore there is no charge for all Albertans.
Seasonal Influenza: Information, Guidance and Support
Our team at Stafford Pharmacy in Lethbridge has put together information about the 2020-2021 influenza. Contact us for more information about the flu shot.