Meet our Professional Staff
Welcome to this introduction to some of our professional staff, our Pharmacists.  Our professional staff are supported by technical and support staff – technicians, pharmacist assistants, an administrative person, and accounting persons.    Here is a short introduction to the Pharmacists on our staff and encourage you to bring your prescriptions to these professionals, who will help you to gain the most benefit from the drug regimen no matter how simple or how complex the therapy.  Some of these discussions will require that you book an appointment with the pharmacist.  This allows the pharmacist to spend an appropriate amount of time based on the nature of the drug therapy, the complexity of your health history and the goals of the drug regimen.   Before you do, here is an introduction to our Pharmacists.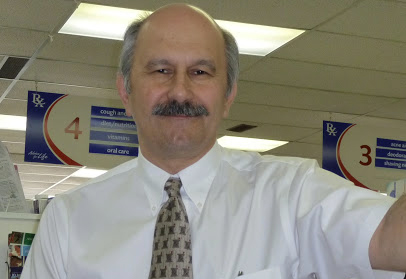 Igor Shaskin
B.Sc.(Pharm), RPh, BMgt.Clinical Pharmacist, Pharmacy Manager, Co-Owner
Igor was born and raised in Lethbridge, A.B. He spent some time at the University of Alberta, graduating in 1976 with a B.Sc General and 1979 with a B.Sc Pharmacy. He then moved back to Lethbridge where he completed his B.Mgt Accounting/Finance in 1982 at the University of Lethbridge. His areas of interest are veterinary medicine, infectious diseases and compounding.Igor is certified to administer injections and is working on his Additional Prescribing Authority. In his spare time Igor enjoys downhill skiing with family, puttering in the yard & garage with his German Shepherd Nova, technology, scuba diving and learning something new every day.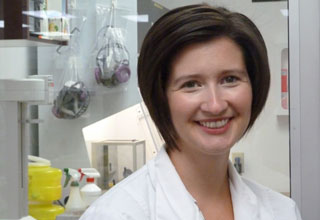 Jaclyn Katelnikoff
BSc Pmcol, BSc Pharm, R.Ph Clinical Pharmacist
Jaclyn was born and raised in Sparwood B.C. She spent 8 years at the University of Alberta while obtaining 2 degrees, a BSc Pharmacology in 2005 and a BSc Pharmacy in 2009. Jaclyn has been working at Stafford Pharmacy since she was a pharmacy student. Her areas of interest are cardiovascular risk reduction, custom compounding and veterinary medicine. She is certified to administer injections and obtained her Additional Prescribing Authority on July 15th, 2013. In her spare time Jaclyn likes to spend time with her family, curl, snowboard and operate her small business The Diaper Drawer.
We are fortunate to have the experience and expertise to offer our patients.  We continue to pursue continuing education gaining additional clinical skills and certifications as they are made available.  We urge you to come in and talk to us.  If you have need for a more complex pharmacist consultation, please call and make an appointment to meet with a pharmacist.   Our appointments ensure that the pharmacist can give you and your questions their full undivided attention.   That means better care, all the better for you.
Call us at (403) 320-6500 and select menu option 1 for the dispensary and talk to our technicians or pharmacists about making an appointment today.